Yes: "Answer" appears below "Question".
No: "Answer" and "Question" appear side by side.
When accessing information on a mobile screen, eye tracking research has shown that the users' eyeballs move from the top to the bottom. If labels are placed adjacent to the fields, users' eyeballs have to deviate to the left and go back to the right to complete the field before moving down.
On the contrary, placing the labels on top of the fields saves effort, reduces eyeballs movements and thus creates better UI UX experience.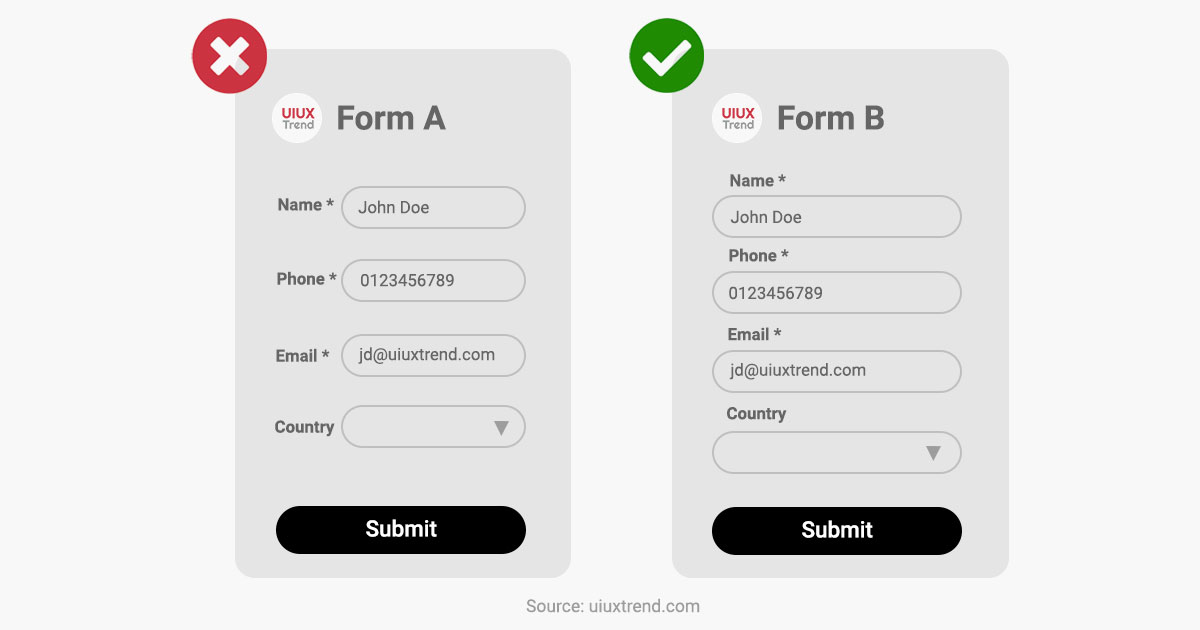 Read the full article here