As a UX researcher, I've had many opportunities to collaborate with people from different roles. While doing so, I have realized that areas of customer service and UX — traditionally quite different things — have a lot in common. But what is good customer service? How to improve customer service with the help of user experience? In this article, I will discuss the commonalities of UX and customer service, and give tips on how to provide great customer service that will eventually improve UX.


Customer service as a resource for UX
In a perfect world, we would expect all services and products to be easily usable and understandable, so that users would never have to contact customer service. But unfortunately, this is not always the case.
Even with great UX design, users can still have issues or questions around the clock, and they will email or call you for help. While all of this is happening, the product team can be so concerned with designing pixel-perfect screens that they may neglect to consider that the experience is way more important than the product they are building.
Many product teams share a variety of principles for improving customer services. Listening to users, usability testing, and not just as the last step of a project. This can improve their design, and the result is a product with excellent customer experience. However, it's easy to forget about one huge source of information on user expectations: customer service. 
Customer service is any act that includes taking care of the customers' needs by providing and delivering professional, helpful, and high-quality service and assistance before, during, and after the customers' requirements are met. That is why besides user experience research, customer service is another power source that can continuously bring in information on your users.
If something is a pain for the users, you can be assured that it's a pain for your customer support team. Customer service and the UX team have the same ambitions: users who have no questions and no issues when using the product. 
But when a user has a question, customer support's task is to identify the right solution and explain it using the right words so that the user understands and doesn't need to ask again. If they reach this goal, customer support provided the user with the best customer experience. A UX designer's task is to foresee these user questions when writing the copy for a certain page or creating a certain feature.
In the rest of the article, we discuss customer service tips that have a common ground with UX and design heuristics.
Thinking of customer service as a part of the user journey
When a user feels agitated when using your product, giving them an unhelpful answer is just about the worst thing you can do to your brand. Every user associates the types of answers they get from the customer support to the product. If they feel the help they receive is useful, they will remember the product positivity, or at least they will not hold any grudges against your brand. However, one single frustrating or unhelpful answer from customer support can convince a user that your product is just too complex for them.
The internet is filled with statistics about how one poor experience can hurt your retention. Looking at the negative company reviews can show that poor customer service can result in a bad user experience. If your users contact your customer service team, it's because they have an issue, and this is the moment when you can build or break their trust in your product. 
If your team provides a solution when your users think they are in a confusing situation, their trust will increase, and they will love your product even more. What's more, users are more likely to convert if they feel that a product's customer service is good.
So don't let your users feel frustrated. Their experience with customer service is part of their experience with your product and its user journey.
Consistency and standards

One of the basic practices in design is being consistent. It is probably one of the most important things a designer must keep in mind while going about their work. 
But how to improve customer service with consistency? Consistency in solving and answering users' problems is of paramount importance. It looks really terrible when the user receives different replies from different support team members of the same company. Ensuring everyone in the team consistently follows the same protocol improves the standard customer services dramatically.
While relying on consistency, you should note that relying on guidelines instead of scripts is better for customer service quality. Guidelines are more organic in serving customer needs because they help the team to adapt quickly as products and services change instead of waiting for scripts to be updated.
Understanding the user's story
In order to design a product properly, a user's story and their pain points have to be taken into consideration. This helps product designers empathize with the users, which results in better products for these users.
By the same token, customer service representatives need to listen to and try to understand the users' story, ask them relevant questions to help them in whatever way possible.
Users hate it when they contact customer support and feel like they do not seem to understand their problem. It is even worse when the customer support team ends up giving a completely different solution.
Updating the users about the system status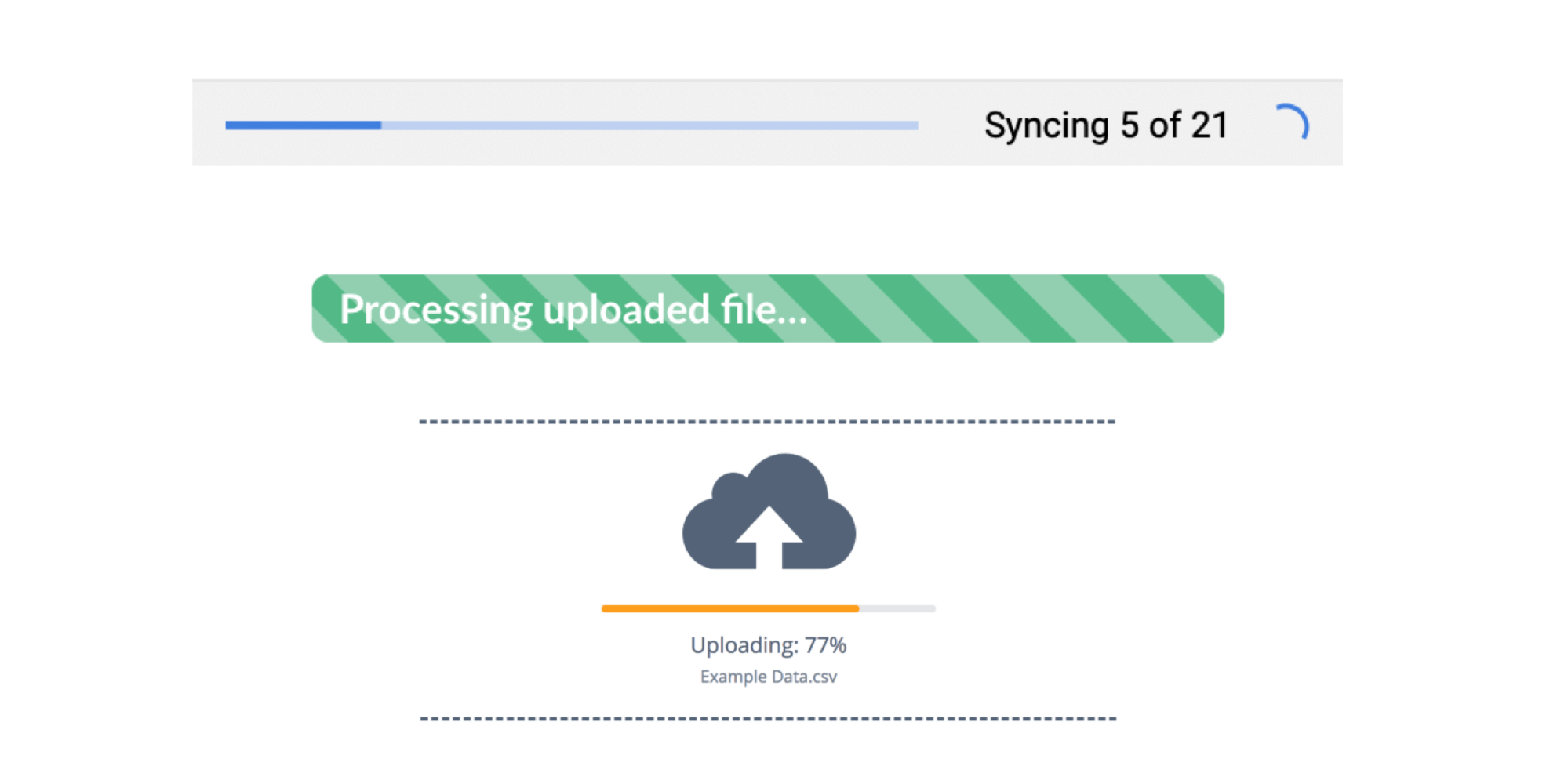 As UXers, we know that we need to keep users informed about what is going on with the system status. Say, what step of the onboarding stage or checkout stage the user is in. The progress bar used in many different scenarios caters to this pretty well.
This same principle is also very important in customer support cycles. Users should know how their problem is being solved and by when it will be solved. This helps in calming down an agitated customer. Additionally, it adds to the overall customer experience.
Speaking the customer's language
The products that we design should speak the user's language, with words and concepts familiar to them.
Similarly, customer support executives should not elevate the user's confusion by mentioning technical terms and phrases. You should avoid the terms used within the team that might not make sense to the user.
Takeaways on how to improve the customer service with UX
Customer service is a useful supply for real user experience and statistics. You can get immediate user feedback when the product goes downhill in its user experience or when it fails technically. Every user who has ever provided feedback via call or email has deliberately taken at least a few minutes to tell you what they think of your product.
User feedback through customer service, be it questions or complaints, is a gold mine of user expectations! Therefore, customer service and UX teams should listen and take the incoming feedback more seriously.
At the end of the day, customer service and UX deal with similar aims, heuristics, and skills. Listening is what customer service and UX should do best.
Searching for the right UX agency?
UX studio has successfully worked with over 250 companies worldwide. 
Is there anything we can do for you at this moment? Get in touch with us and let's discuss your current challenges. 
Our experts would be happy to assist with the UX strategy, product and user research, UX/UI design.
Read the full article here