Articles > Video > Audio
📚 Articles of the Week.
Advice from UXR Veterans
What guidance and inspiration do UX Research veterans have for other researchers? Seven experienced researchers share theirs. Anne Mamaghani 03/16
Insights Activation Roundup: How to Make an Impact with Your Findings
Delivering insights brings you to a pivotal, make-or-break moment—will your research have real influence? We help you stack the odds in your favor. Kris Kopac & Ben Wiedmaier 03/18
Tips for Fostering a Successful Partnership between Product Management & Research
Insights from both PMs and UXRs on how to establish a strong and effective working relationship. The article covers topics such as persuading a PM to leverage research, being proactive as a researcher, leveraging feedback from different sources, and becoming strategic partners instead of service providers. Neha Kale 03/16
Nurturing hope in UX Research with survivors
How Jenny H Winfeld uses the trauma-informed principle of hope while working with survivors of sexual assault. Jenny H Winfeld 03/16
An ancient technique that makes UX Research findings sticky
Crafting compelling presentations using ethos, logos, and pathos. Establishing credibility through preparation and interaction, presenting a compelling argument with evidence and anticipating objections, and creating an emotional connection with an audience by using vivid language are key. Lawton Pybus 03/19
Notetaking for UX Research: Templates & Methods
Achieve faster, easier note-taking for UX research with skillful tips, templates, and examples. Lizzy Burnam 03/20
9 Challenging Participant Types (and How to Reset with Them)
When a 1-1 session isn't going as planned, how can you get the participant back on track? This article has you covered. Nikki Anderson-Stanier 03/21
---
Articles > Video > Audio
🎥 Video of the Week.
Why data science and design research is the perfect duo
Grishma, a data scientist with the UX research operations team in IBM, discusses using successful case studies to demonstrate the impact of research on business metrics, how data scientists can collaborate with researchers and the future of research in design and product development. Spotify | Apple Podcasts | Google Podcasts

---
Articles > Video > Audio
🔉 Audio of the Week.
UX Research Methods in the Development of Marginalized Game Characters
Tina Chan from Ubisoft Montreal on how to 1) Identify where Games UXR methods can improve the authenticity of game content; 2) Articulate the importance of authenticity to production teams with historical examples in the games industry; and 3) Start running  Authenticity Workshops. Tina Chan 03/17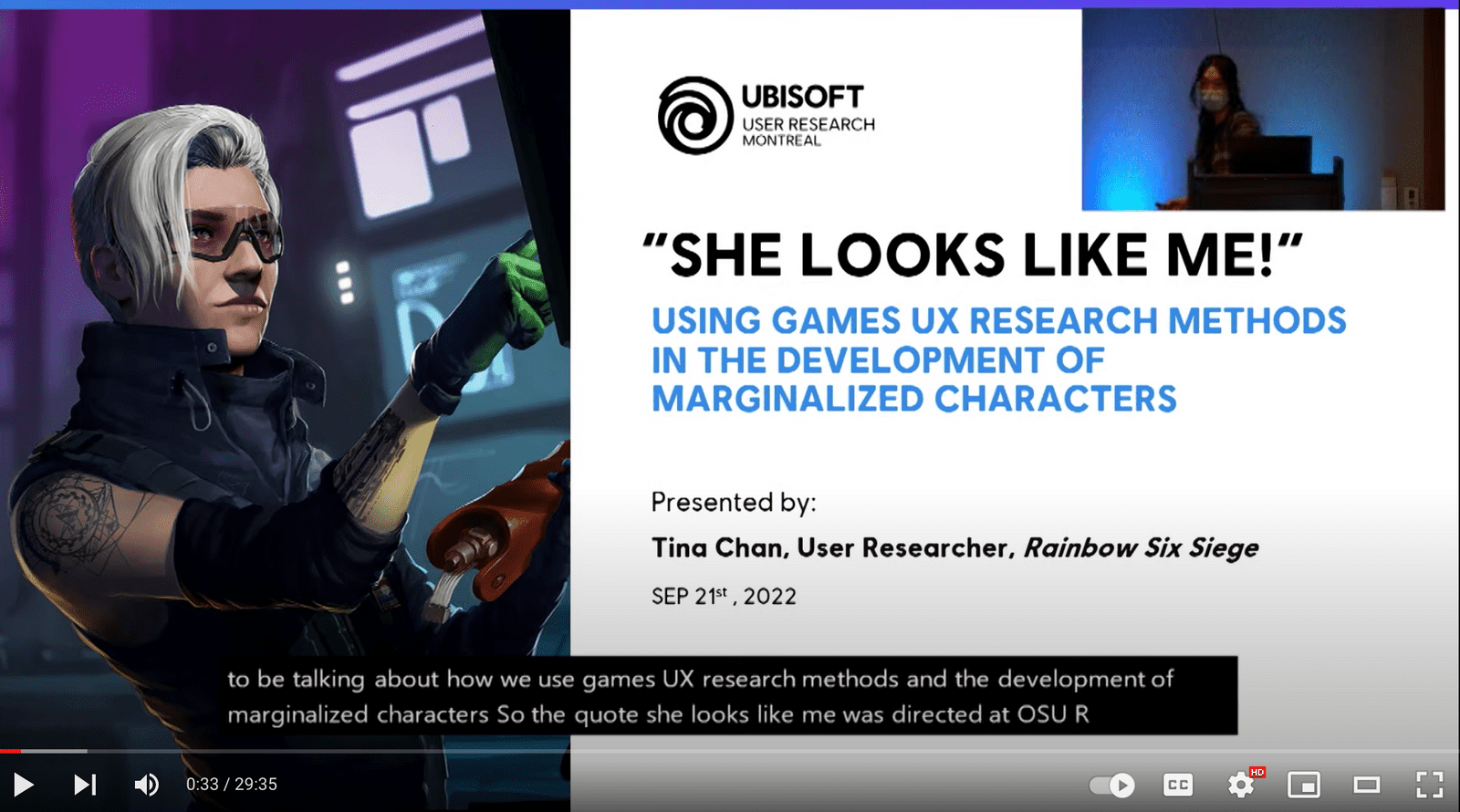 Happy Researching,
🗞 Jan
Read the full article here